Inspiration & Advice
How to use Grip & Grow® to produce impressive eggplants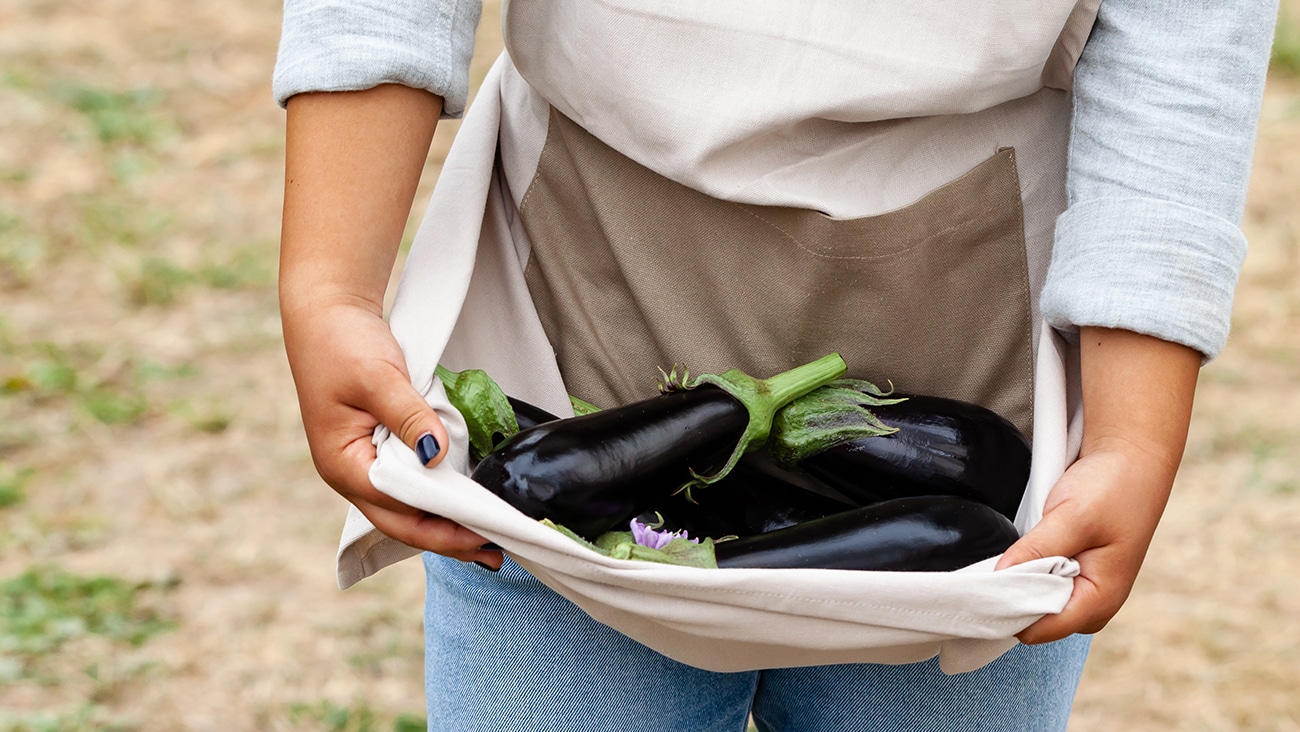 Eggplants are a perfect pick for your vegie patch. They're super easy to grow when the conditions are right. But they do need proper support to thrive and stay off the ground. Enter Grip & Grow® – and mealtimes of baba ghanoush, moussaka and more!
Our Jack Grip and Grow® products suit most veggies, fruits and climbing plants – not just eggplants. Their hot-dip galvanized finish ensures they're weatherproof, rust-resistant and re-usable year after year, while the ribbed bars give vines something extra to grab onto.
The curved frame is crafted to hold weight, even bulbous eggplants! Plus, the freestanding modular system means you can add to it as your plants or appetite for harvesting your own vegies grows. Even better, they're easy to use.
So get ready to say goodbye to eggplant flop and hello to a garden ripe with nutritious, delicious dark purple goodness!
What you'll need
You don't need much to get started when you grow with Jack. Check out our product suggestions plus additional tools and materials below.
Tools & Materials
Additional materials needed for this project:
Eggplants or other hefty edibles
Organic mulch or compost
PPE (safety gloves and glasses)
Your step-by-step guide
Prep your soil

Your first task is to get your soil nice and prepped. Eggplants love well-drained dirt, especially when it's fertile with manure and organic compost. The smell is worth it, trust us!

Pop in your plants

Next, gently grab your 'eggplantlings' and pop them into the earth roughly 50cm apart.

Push in Grip & Grow

Now to install your Grip & Grow®! It's super simple.
Gently push the feet into the ground, and you're ready to go. As the plant grows, the Grip&Grow Freestanding Kit grows with it. Simply unwind the bottom spiral, and expand the extra height, then secure it by rewinding the spiral back into place.

Wait a week or two

Don't expect your little plantlings to start gripping and growing straight away. They may not be big enough to begin with. Give it a week or two before you start training.

Wrap those vines

Once your Solanum melongena (that's Latin for eggplant!) are big enough, gently wrap the vines around your Grip & Grow® frame. As they get bigger, they'll start clinging on themselves.

Jack Grip & Grow® Freestanding has two small side wings that give the frame and your growing plants extra security from the elements. They also hold bushy plants like eggplants together.

Add extra frames

Eggplants taking over? Expand the system by adding extra-large or small frames. Use the spirals to join them together to fashion different lengths and shapes.
Need more plant growing help?
Don't worry; Jack's got your back! Check out our videos, downloads and other helpful resources below. We're here to make your outdoor projects easy.